Critter Bowl 8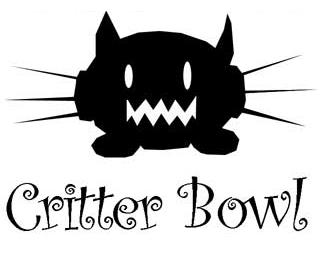 RULES:
Critter Bowl 8 Rules Packet Updated 12-22-2022
BLANK ROSTER Updated 12-22-2022

March 04th, 2023 – Wizard's Asylum, Norman OK.
Welcome to Critter Bowl! Why Critter Bowl?
This event started in 2013 as a Baby Shower/Blood Bowl Tournament for our buddy Sarge (Mike Tate). At the time of the event he and his wife currently were undecided on the baby's name so until they came up with something they called the baby "Critter". Thus the event became Critter Bowl.
This year we continue the Baby Shower/Blood Bowl Tournament tradition for a fellow co-worker of Scott Prime's and hard working father Shane Maldonado.
If there is anyone out there that cannot make it and you still want to pitch in for the Baby Shower side of this event please let us know.
PLEASE NOTE: All entry Fees for this tournament will go towards a gift card for the family to spend on the new family. In addition we will have some stuff for raffle at the event as well, with all proceeds going to the Maldonado family.
Critter Bowl
Date: March 04th (Starts at 8:00 am)
Place: Wizards Asylum
3717 W Main St. Norman, OK 73072
Cost and Sign up!
The event is up at the NAF site here.
Rules for creating a roster is here.
The Cost of the event is below, please send payment via paypal to: fatfinley@hotmail.com (PLEASE send as "friends and family" to avoid fees, so we can donate more the Maldonado Family
REGULAR Pre-register by Feb 17, 2023
• $25 (or more) – Critter Bowl 8
AT THE DOOR
• $30 (or more) – At the door the day of the event