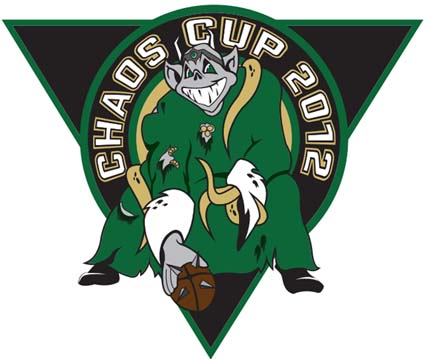 Podcast: Play in new window | Download
Both Down Chaos Cup 2012 Special – In this episode we cover the entire trip to Chaos Cup, from the moment we leave, where we eat, what we see, who we meet and even play some Blood Bowl in the middle of this 6 day journey. In addition to Steve and Scott you will be blessed again to hear the mind numbing sounds of the "Chaos See-Saw" Alan. A longer than normal episode, but we know you can be a bit of a size queen at times so enjoy this extra long episode of Blood Bowl goodness.
Episode Breakdown by time:
Trip there, Pizza, Cubs, Wrestling and more – 3:25
Chaos Cup Day 1 – 51:30
Chaos Cup Day 2 – 1:41:00
Shout Outs – 2:04:00
Links to stuff mentioned in Chaos Cup Special:
Chaos Cup Tournament in Chicago!
Bonerstorm Rules… Coming Soon!
Bailey Jay wiki– 100% Work Safe
Nuffle pics… Coming Soon!
Definitely let us know what you think at either twitter (@BothDown) or by email at BothDownPodcast@gmail.com
Follow us on Twitter:
Site: BothDown.com