About Steve, AKA – The Great Kilowoggy: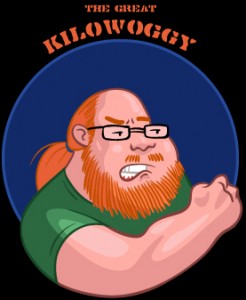 Steve Campbell is a ginger with way too many comics. Steve has won the Dragonfyre Blood Bowl League on three different occasions with the Cambyl Claymores (2509) , Ashfall Scorchers (2511) and Cambyl Claymores (2513). Steve had very little Tournament experience but has finished 1st place at 2012 Bugman's Bowl. This victory also gave him the coveted "Mikey" award.
His is NAF Southern America Regional Coordinator and has block dice for you if you register.
Follow Steve via Twitter: @kilowog2814
About Scott, AKA Scott Prime or The Ginger Badger: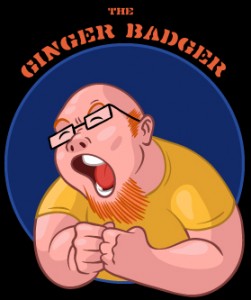 Scott Prime is a ginger with a wife and kids. He farts a lot and loves the movie Crooklyn. Scott has won the Dragonfyre Blood Bowl League on two different occasions with the Dwarf Giants (2508) and Wasch-Eng Tomb Deadskins (2512). Scott has had a little more Tournament experience than Steve (1 more game). He managed to coach a vampire team all the way to 2nd place at 2012 Bugman's Bowl.
After the 2012 Chaos Cup, he stole the Nurgle Legacy team from his daughter and will be using it shortly.
Follow Scott via  Twitter: @fatfinley
About Us:
We love Blood Bowl and are taking this opportunity to put the fluff and the fun back into fantasy football!
You can email Both Down at bothdownpodcast@gmail.com
Or you can follow Both Down via Twitter: @bothdown