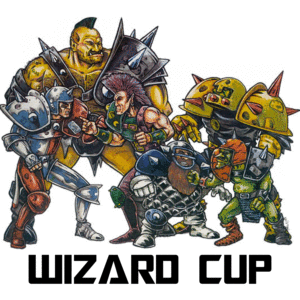 RULES:
TOURNAMENT RULES PACK 1.0 (doc) UPDATED 12-31-2016
This is a 3 round Blood Bowl tournament with an optional Bowl Round for those players that want to play even more Blood Bowl. Tournament Awards will be awarded after Round 3, then for those that want more they can stay to play the Bowl Round.

Wizard Cup
Date: January 21st
Place: Wizards Asylum
749 South Jenkins Avenue. Norman, OK 73069
Cost and Sign up!
In order to Register for this tournament you must do the following:
You can pre-register by sending $5 via the drop down above or through Paypal.
Then send your team roster in by Jan. 14th for tournament approval
If it's after Jan. 14th then you can show up on January 21st and pay $10 at the door.