Hello and welcome to the homepage of the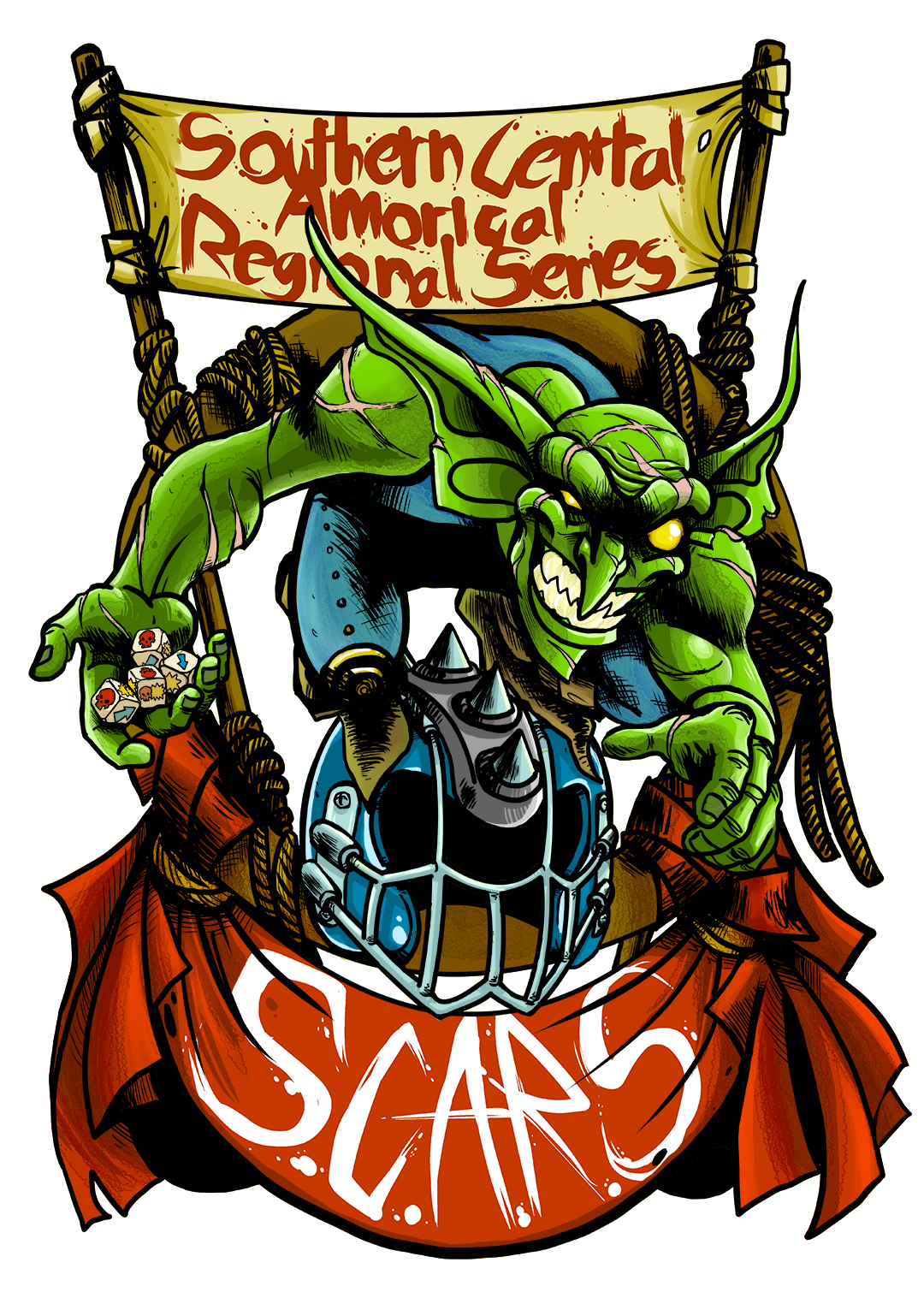 Southern Central Amorical Regional Series
an NAF approved tournament series.
This page will be your one stop shop for information on SCARS and upcoming tournaments! Check out the ranking page for full rankings.
For more information, here is a link to the rules: TournamentSeries
2017 SCARS season has kicked off! Check out the standings to see how things are going.
Upcoming 2017 events are as follows:
Buccaneer Bowl 2 – Wichita, KS – May 20th – http://wppl.obblm.com/buccbowl/
Spiky Cup 5.5 – Norman, OK – June 24th – More info soon
Slobberknocker GT – OKC, OK – July 22nd – http://www.slobberknockergt.com/
Emerald City Cup 3 – Wichita, KS – August 5th –
Bugman's Bowl 2017 – Austin, TX – September 23rd – http://bugmansbowl.cyberedelf.com/home
Nuffleween VI – Norman, OK – November ? – We'll be updating soon.
Make sure to follow us on Facebook for the most up to date information!
https://www.facebook.com/SCARSBB/
If you'd like your tournament to be added and you're in either; Oklahoma, Texas, Kansas, Colorado, New Mexico, Arkansas or Louisiana, please let me know! You can find contact information on the rules pack.
If you have any questions, please let me know.