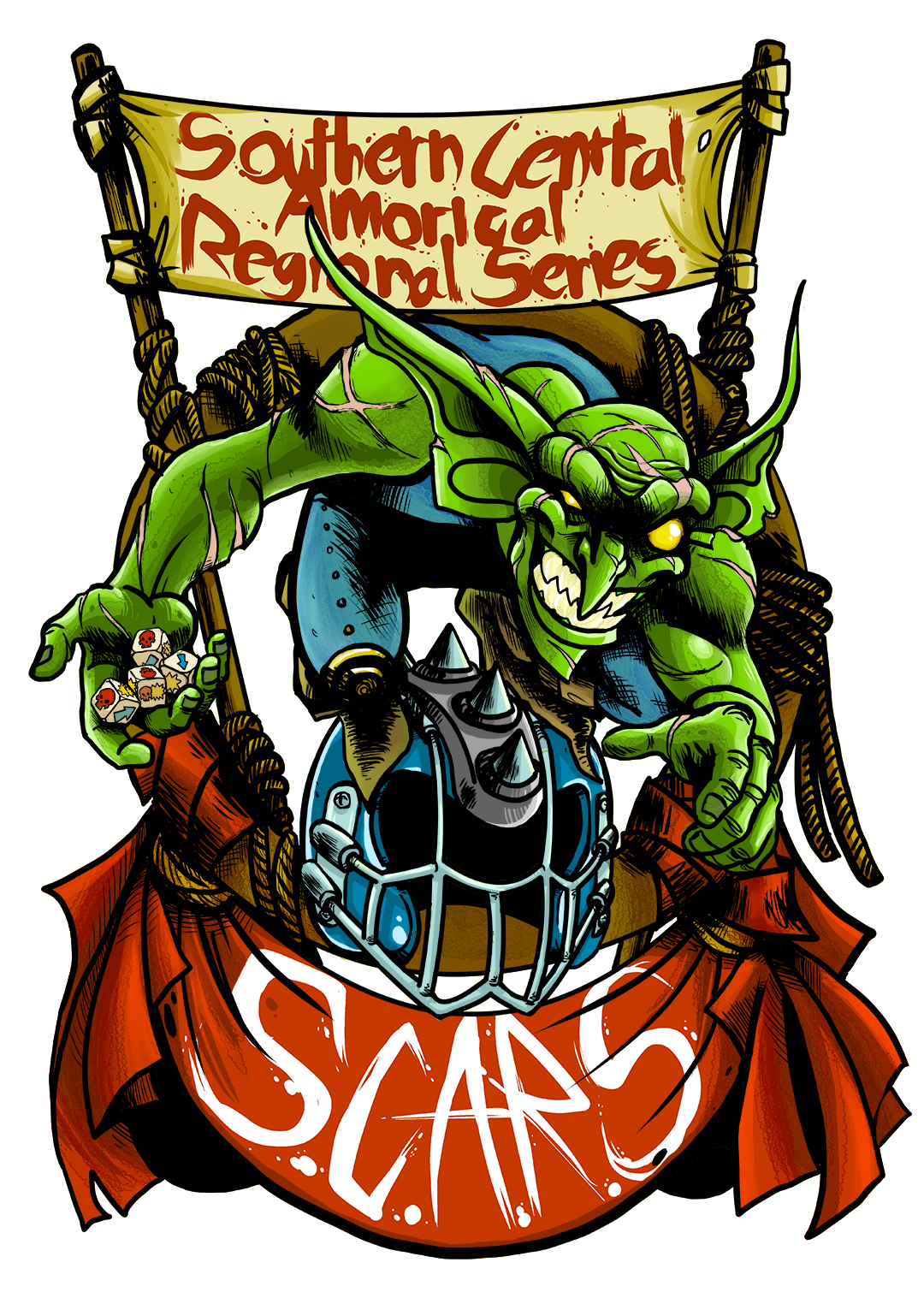 Southern Central Amorical Regional Series
an NAF approved tournament series.
The homepage for SCARS has been moved to SCARS Homepage
Make sure to follow us on Facebook as well!
https://www.facebook.com/SCARSBB/
If you'd like your tournament to be added and you're in either; Oklahoma, Texas, Kansas, Colorado, New Mexico, Arkansas or Louisiana, please let me know! You can find contact information on the rules pack.
If you have any questions, please let me know.